March 9, 2020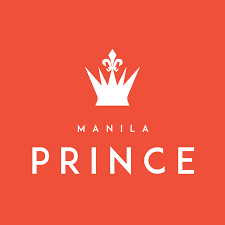 Manila Prince Hotel has chosen to roll out the royal treatment for guests who want nothing more than to escape the hustle and bustle of the city even with a short hotel staycation. Along with excellent service and luxurious hospitality, the Manila Prince Hotel has kicked off exciting promos this March to thrill staycationers with awesome huge discounts and create fun experiences to enjoy with family or group of friends. Real value for money starts here:

Dining discount privileges
Enjoy a hearty king's feast at Marcelino St. Café where The Manila Hotel Prestige and BDO cardholders can get 30% off on buffet for both lunch and dinner from Mondays to Sundays. Bring a friend or a date; better yet, round up the gang or the fam for this dining treat good for a minimum of two to a maximum of 10 persons. With this discount, buffet lunch is now only priced at Php525 nett (regular rate costs Php750 nett) while buffet dinner is at Php559.30 nett (regular rate costs Php799 nett). BDO and Prestige card promo runs from February 15, 2020 until June 15, 2020 only.
This dining discount also applies to Dragon Court, Manila Prince Hotel's authentic Chinese restaurant. Anytime you're looking to feed a large group—whether it's for birthday parties, graduation celebrations, your BFF's despedida—or heck, if you're just hankering for the cuisine's signature flavors, enjoy a big feast at Dragon Court as The Manila Hotel Prestige Card Holders as well as BDO Card Holders, are also entitled to a 30% OFF on A la Carte and Set Menu. This promo is available for lunch and dinner from Mondays to Sundays for a minimum of two persons to a maximum of 10 persons.
Last Call!
Plan your dinner to answer our last call to finish up the buffet at Marcelino St. Café at a whopping 50% discount! Bring your squad after office and enjoy a feast with our Last Call Dining promo. While the buffet will no longer be refilled, there will be plenty enough food to go around and you've got an hour to take advantage of it for only Php399.50 nett per person.

Yay for Leap Day
Leap year only pops up once every four years to make sure our calendars are properly aligned with the Earth's orbit around the sun. This year, we're treating you to our Yay for Leap Day 2+1 Dining Promo. Bring along two full-paying adults (Php799 per person) and a third companion gets to dine for FREE! Celebrating a special milestone? It's the perfect excuse to treat yourself to a sumptuous lunch or dinner buffet at Marcelino St. Café; ongoing until March 31, 2020.

Birthday Blowout
Whether you are planning to treat your friends on your birthday, or you are still coaxing them to treat you instead, we've got the perfect gift for you. For our Birthday Blowout 4 + 1 promo, you can drop by Marcelino St. Café on your birth month with four paying adults, and you can dine for free. To avail, just show a valid government-issued I.D. with your birth date.

Pool Pass
Everyone is bracing for another hot summer. The Manila Prince Hotel's pool may just be your best option to cool down with our one-day Pool Pass promo. Gather your favorite people and go on a quick, refreshing swim with this fantastic deal: For only Php600 nett per person, you can use the pool for a day, Mondays to Sundays from 6am to 10pm, on a . The pool pass gives you an option of tummy fillers between Prince Fries (wedge, criss-cross, frizzy, and regular fries) and your choice of three dips, plus a refreshing juice drink; or the Snack Platter (samosa, vegetable spring rolls, beef burger slider, slice of cake) and a glass of juice.
# # #

Large outdoor gatherings or going to crowded areas may not be the best course of action these days. To help keep your celebrations within a safe, tight group of people you know, these promos give you the best options not to sacrifice your intimate gatherings and small celebrations. Call or visit the Manila Prince Hotel at #1000 San Marcelino Street, Ermita Manila (near UN Square at the San Marcelino/UN Avenue intersection); trunkline 5328-2220 to 30.