International Women's Day is a worldwide celebration of women's social, economic, cultural, and political achievements. While this day marks a call to action in advocating gender equality, there are still a number of sectors where women are vulnerable and under-represented in the workforce.
This is not the case in Manila Prince Hotel as the second-in-command of its Engineering department is a woman.
Engr. Arielle Anne Magalong, a 24-year-old Bulacena, assists in overseeing the day-to-day engineering and maintenance operations of the hotel. Having been with Manila Prince Hotel since March 2022, she is grateful to belong to an organization where she is given an equal opportunity to grow and learn.
Addressing gender barriers in the field
Engr. Noel delos Santos, Manila Prince Hotel Chief Engineer did not have second thoughts of hiring Engr. Anne among other candidates as he sees her potential and believes she has the determination to do what her male counterparts can.
With a sense of collaboration and not competition, Engr. Anne proved to be an effective leader and team player to at least 21 peers in the male-dominated workplace.
"It is important to create an environment of trust where people are viewed based on actions and results regardless of their gender," Engr. Noel says.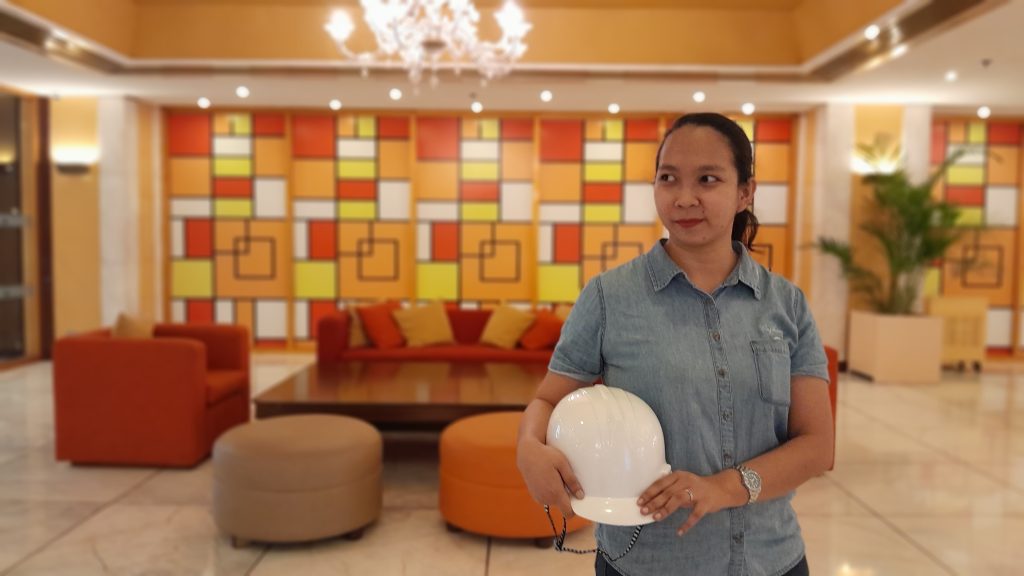 Balancing act: motherhood and engineering
Engr. Anne endures a 4-hour travel from her hometown in Sta. Maria, Bulacan to Manila Prince Hotel and vice-versa. At work, Engr. Ann can be seen holding a radio giving instructions to her team. When she's home, she is holding her 1-year old baby boy, talking to him with non-sense gibberish from the ABCs to the fundamentals of Electrical Engineering which is her field.
At times Engr. Anne feels the need to demonstrate being a strong, independent woman as people have high expectations of her—as a professional, a wife, and a mother. Whenever she finds herself in challenging situations, she keeps repeating her mantra: "If there's a will, there's a way," which reminds
her to find the balance between her career and family. It may not be easy but it is possible as long as you have the motivation and perseverance. These are the traits that she would like to instill in other women who are interested to pursue a career in engineering.
When asked if she sees the future of engineering with more women joining the field, she answered with a resounding, "Yes, naniniwala ako sa kakayanan ng mga babae."